What is the main idea behind the film production "Chiara Lubich, love conquers all"? What does the story of the beginnings of the Focolare Movement have to say in today's world? Announced at a press conference, it will be televised on on RAI Uno. on 3 January 2021.
An extremely topical film, which has something to say to all of us, by offering the universal fraternity brought by Chiara Lubich as an antidote to the evil in today's world. This, in a nutshell, was the message that emerged today during the press conference for the presentation of the TV Movie "Chiara Lubich, l'amore vince tutto" ("Chiara Lubich, love conquers all") to be broadcast on Rai Uno (Italy's number one national channel) on 3 January, during prime viewing time.
The press conference was attended by the director of Rai Uno – Stefano Colletta, the head of Rai Fiction – Maria Pia Ammirati, Eliseo Multimedia producer – Luca Barbareschi, the leading actress – Cristiana Capotondi and the actress Aurora Ruffino. Maurizio Fugatti, the president of the Province of Trent where the film was shot, also spoke.
"It is a film that in this period of great suffering which is so hard for us just like this Covid period, becomes a powerful metaphor of hope and courage. A group of young people who decide to believe in a dream. When? During the war". This was the gamble Luca Barbareschi decided to take in producing the story of Chiara Lubich. "I hope this film is seen in a light where the figure of Chiara (…) becomes a symbol of simplicity and passion, of courage, of the desire to bring people back together. The symbol of the hearth (focolare), being around the fire, around a light".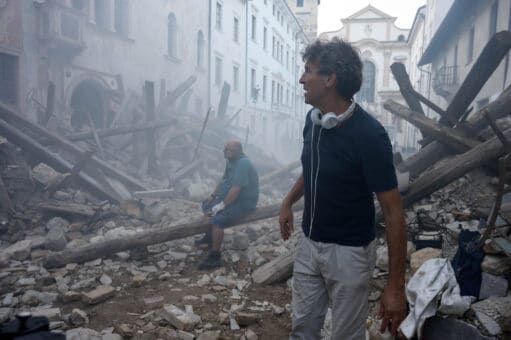 Italian screenwriter, Giacomo Campiotti, agreed, whilst admitting that this had been the most difficult script he had ever written, an exciting undertaking nevertheless. "I tried to make my contribution by telling a story for everyone," he explained. "Chiara Lubich is by no means a story just for the Christian world. Her idea was to speak to everyone".
Recalling that Chiara's motto was the Gospel phrase "That all may be one" (cf. Jn 17:21), he added: "Chiara did not want to found anything but each of us has incredible power. When a person begins to realise what they believe in, they create a magnetism around them that changes the world. This is what great characters have done. And these characters can be of great help, a great inspiration to everyone."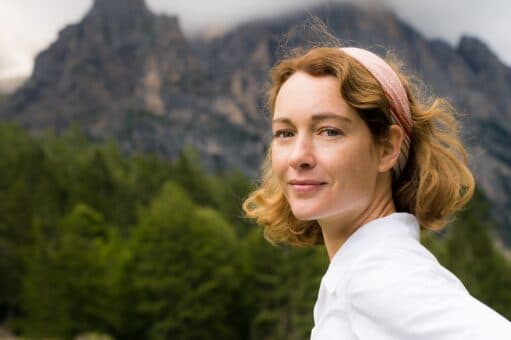 "I take home a really beautiful experience of great spirituality, few things have been as all-encompassing," confides Cristiana Capotondi. For the leading actress, Chiara Lubich is someone who has always remained young, "because she had the strength to challenge conventions and stereotypes, open doors, talk to the Jewish world, talk to the Islamic world, talk to the Orthodox Church. It is as if she had no memory, no superstructures. I personally find this very youthful. When we grow up we become structured, we start having fears. She was a woman who had no fears. At this current moment in history, I believe her message has extraordinary political strength.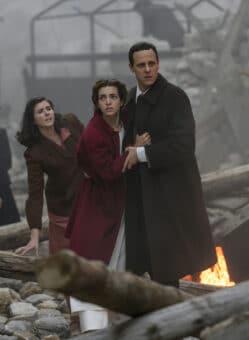 Aurora Ruffino who plays an important role as one of Lubich's first companions said she was struck by how Chiara and her companions also lived with the uncertainty of tomorrow: "A situation similar to what we are living today. In spite of this, she was absolutely certain that things would go well, that God would somehow find a way to make things go well for her. That really struck me. (…) When you do good it always comes back to you. And she lived absolutely certain of this".
Stefano Coletta is in no doubt as to why RAI Uno chose to open 2021 with this project: "The film condenses the story of Chiara Lubich in a very straightforward manner and without rhetoric. The story of a woman who had truly encountered God and had encountered him in action, rather than in mysticism and contemplative activity. She was a very practical woman who lived during a very complicated time like the war with an almost political conviction that every encounter deserved attention, curiosity and intelligence. It is no coincidence that she was a sign of ecumenical dialogue right to the end; she encountered extremely diverse spiritualities without prejudice".
For Maria Pia Ammirati, the story told in the film has a hagiographic character, but not in the usual sense of the word. "Like all real hagiographies, the saints are first and foremost normal men and women. That's why 2021 is getting off to a really good start.
This story is a viaticum and a positive start in a situation that we know is dark and allienating. Chiara's design was that of rapprochement, starting from small societies, solidarity, the common good and love, as it says in the film's title".
Stefania Tanesini
(International Focolare Website)